http://robertogiraldo.com/eng/papers/Farber_Reply_April_2006.html
http://semmelweis.org/2008/12/09/ssi-endorses-1984-science-report-retraction/
http://semmelweis.org/2012/01/21/lip-service-but-no-word-from-science-editors/#more-877
http://www.virusmyth.com/aids/hiv/epreplyintervlm.htm
http://www.houseofnumbers.com/
http://www.hiv-aids-factorfraud.com/producer.htm
http://www.virusmyth.com/aids/hiv/mcinterviewrr.htm
http://www.christl-meyer-science.net/index.php/health-aids
http://www.virusmyth.com/aids/perthgroup/
http://www.rethinkingaids.com/index.php/claus-koehnlein-a-physician-s-journal
https://hivskeptic.wordpress.com/
http://www.free-news.org/kremer01.htm
https://phoreveryoung.wordpress.com/category/health/virus/
https://medcraveonline.com/IJVV/IJVV-02-00032
https://reducetheburden.org/hiv-testing-section/
https://reducetheburden.org/the-mainstream-again-admits-hiv-does-not-exist-as-a-unique-particle/
Dr. Kary Mullis
Dr. Nancy Turner Banks
Dr. Peter Duesberg
Dr. David Rasnick
Dr. Rodney Richards
Dr. Stefan Lanka
Dr. Christl Meyer
Dr. Ettiene de Harven
Dr Eleni Papadopulos-Eleopulos
Dr. Val Turner
Dr. Claus Koehnlein
Dr. Harvey Bialy
Dr. Henry Bauer
Dr. Heinrich Kremer
Dr. Heinz Sanger
Dr. Alfred Hassig
Dr. Andrew MANIOTIS
Dr. David Crowe
Dr. Marco Ruggiero
Dr. Alessio Pisani
Dr. Juliane Sacher
Dr. Joseph Sonnabend
___________
Neville Hodgkinson
John Lauritsen
Janine Roberts
Joan Shenton
Gary Null
Liam Scheff
Celia Farber
Robert Scott Bell
Djamel Tahi
Christine Johnson
John Lauritsen
Lluis Botinas
Jesus Garcia Blanca
Jon Rappoport
https://archive.org/details/OAA_2019_-_TFC_Dr_Nancy_T_Banks_Interviews/01.+Exposing+The+Truth+About+HIV_AIDS+%26+Allopathic+Medicine+%5BBroadcast%5D.mp3
http://www.howpositiveareyou.com/2014/04/23/hpay082-30th_anniversary/
https://davidcrowe.ca/DavidCroweWritings.php
https://www.virusmyth.com/aids/hiv/dctest.htm
http://www.sidasante.com/edh/edhindex.htm
http://thecaseagainsthiv.net/#REFN0004
https://andrewmaniotis.wordpress.com/
https://m.youtube.com/watch?v=D4C5K5IFzFE
http://gamzuletova.org/wp-content/uploads/2018/08/Rebecca-V.-Culshaw_Why-I-Quit-HIV.pdf
http://aidswiki.net/index.php/Main_Page
http://aidswiki.net/index.php?title=Document:Questions_on_HIV_Tests
VIDEO:https://www.youtube.com/watch?v=dJkS3Wstw_Q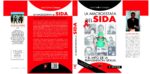 [Biomolecular Concepts] Diverse roles for the p24 family of proteins in eukaryotic cells
http://www.virusmyth.com/aids/index.htm
http://www.science-and-aids.org/e/index.html
http://sciencefictions.net/documents.html
http://aras.ab.ca/aidsquotes.htm
REFERENCES TO RESEARCH —-> CLICK HERE !
http://www.altheal.org/overview/circular.htm
http://www.altheal.org/tests/summary.htm
——————–
RESEARCH THIS REFERENCES : ref
——————–
The circular reasoning scandal of HIV testing
Is Malnutrition and Oxidative Stress the Cause of gp41 gp120 and gp160 in Robert Gallo
__________________
http://whale.to/vaccine/cost_h.html
http://www.vaccinesaredangerous.com/uploads/VaccinesAreDangerious-Ch1.pdf
http://reaids.com/fearoftheinvisible.com/
DOUBTERS:http://prn.fm/the-2952plus-aids-doubters/
Articolo del Dr. Alessio Pisani_22
http://alienarka.blogspot.com/2011/11/nadie-ha-fotografiado-el-vih-sida.html?m=1
Presentation Perth Group Never Found —-> CLICK HERE !
RECOMMENDED :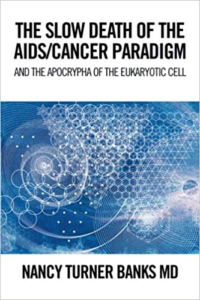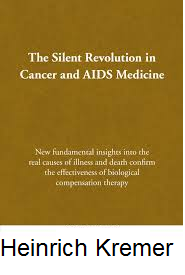 CHAPTER IV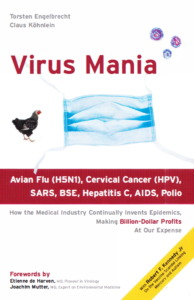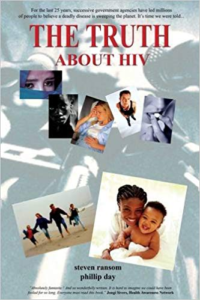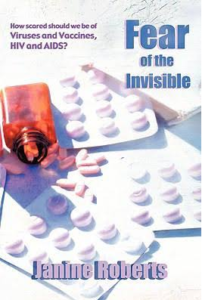 "We have never before seen virus particles [HIV] in the purified virus [gradient]. What we have seen all the time was cellular debris, no virus particles [HIV]." ~Dr. Charles Dauguet, Electron Microscopist for Dr. Luc Montagnier & Dr. Francois Barre'-Sinoussi
"After three years of intensive and, above all, critical studies of the relevant original literature, as an experienced virologist and molecular biologist I came to the following surprising conclusion: Up to today there is actually no single scientifically really convincing evidence for the existence of HIV. Not even once such a retrovirus has been isolated and purified by the methods of classical virology."
Dr. Heinz Ludwig Sänger, Emeritus Professor of Molecular Biology and Virology and a former director of the Department of Viroid Research at the Max-Planck-Institutes for Biochemy near München, wrote a letter (in German) to the Süddeutsche Zeitung. Prof. Sänger was in 1978 rewarded with the prestigious Robert Koch Award.